Careers — join the team that's making a difference
On January 1, 2024, CareMore Health and Aspire Health will become Carelon Health.
Our name is the only thing that's changing. Our clinical staff and approach to care remain the same.
Carelon Health was born out of one of the largest and most innovative healthcare organizations in the United States — Elevance Health.
We provide Advanced Primary Care that connects patients with best-in-class doctors who spend time getting to know their healthcare needs, and Palliative Care for those with complex and chronic conditions. When you join our team, you'll be part of a group of dedicated professionals committed to improving patient lives.
Let's make an impact and help improve healthcare together.
Explore our healthcare careers
We're always seeking compassionate team members to help us care for our patients nationwide. We encourage our staff to practice in a manner consistent with their values. You will collaborate with peers, using our electronic medical records (EMR) system for care planning, evidence-based guidelines, and shared decision-making.
Launch your career or find your next great opportunity by visiting the Elevance Health careers page.
Advanced Primary Care jobs:
Care manager.

Customer care representative.

Medical assistant.

Medical officer.

Nurse practitioner.

Physician's assistant.

Primary care provider.
Palliative Care jobs:
Advanced practice provider.

Care coordinator.

Field nurse.

Nurse practitioner.

Palliative Care physician.

Physician's assistant.

Workforce management.
Enjoy extensive employee benefits

Everything we do aims to create positive health outcomes, starting with our associates. In addition to a comprehensive benefits package, we provide a range of programs to help associates get and stay healthy, including wellness credits, work-life balance programs, parental support, and more.
Career development
Diverse and inclusive culture
Excellent benefits
Patient-centered care
Shared sense of purpose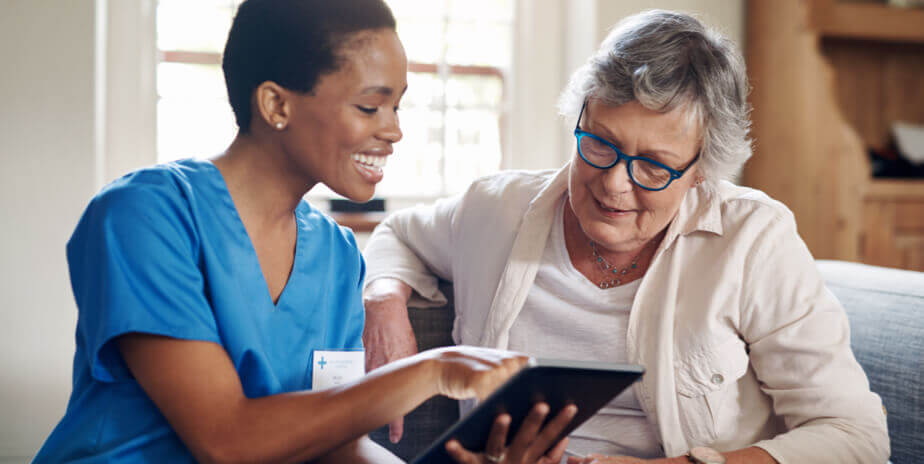 A culture that cares about your future
Our culture encourages growth, and we want to see your career progress in the long term. With us, you'll find the tools you need to take your career to the next step, from paid time off and reimbursement for continuing medical education activities to loan payment programs.
A team built on diversity and inclusion
We see you — we embrace who you are.
We leverage diverse perspectives to help you learn, grow, and develop daily. 88 percent of our associates are people of color or women, and we have more than 4,000 partnerships with nonprofit organizations that address the social drivers that impact our communities. When it comes to working with us, we want you to feel empowered to be exactly who you are as you make an impact on the patients we serve.