On January 1, 2024, CareMore Health and Aspire Health will become Carelon Health.
The name is the only thing that's changing. There isn't anything you need to do. Patients will still receive the same personalized care and service, from the same people, in the same places as they do now.
Personalized support for you or your practice
Our mission has always been to deliver personalized, whole-person care, and our outstanding programs and services have achieved industry-leading outcomes.
We'd love for you to join us. Our services can provide your practice or provider group with the support you need to help your patients stay healthy or manage their chronic conditions. If you are a primary care provider, we welcome you to join our network. If you have a patient who can benefit from palliative care, we invite you to refer them to us for the care they need.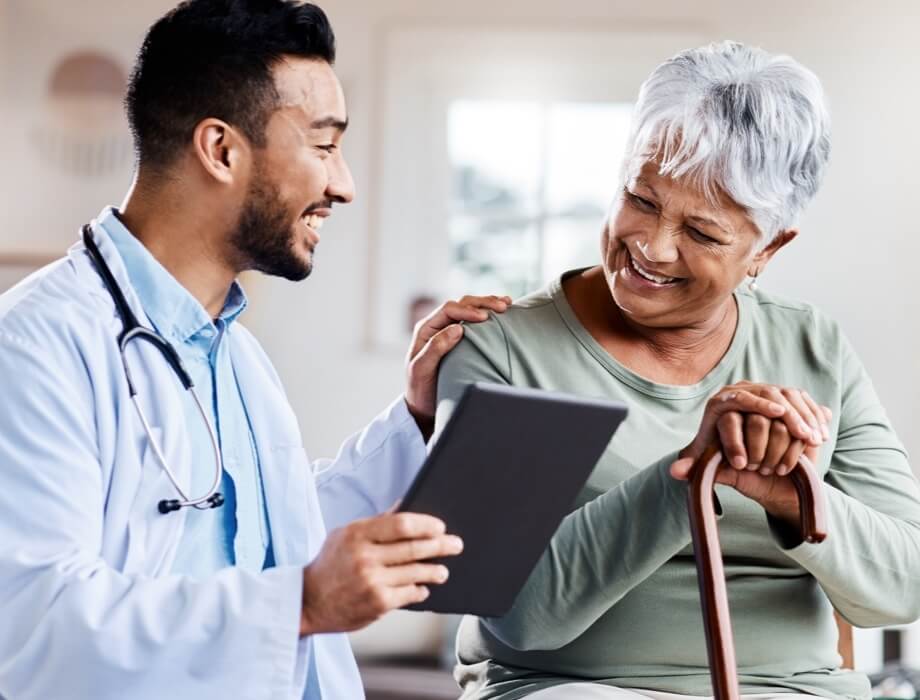 Advanced Primary Care providers
For more than 30 years, we've been a leader in providing whole-person care to patients with Medicare Advantage or Medicaid health plans. Our care models and nationally recognized disease management programs focus on prevention and early intervention. 
We deliver care at the right time and place — in a care center, at home, through telehealth, in mobile clinics, hospitals, or skilled nursing facilities.
Advanced Primary Care provider quick links
Provider portal
Get answers to questions, access real-time patient information, check claims status, enter and view authorizations, and more. 
Provider training
Access training on ethics and compliance, cultural competency, fraud, waste and abuse, risk management, and more.
Become a provider
Join our Advanced Primary Care provider network and benefit from our support in helping your patients improve their health.
Provider resources
Find additional information, updates, and support.
Palliative Care is support for you and your patients
Palliative Care is appropriate for anyone living with a serious illness, such as heart failure, chronic obstructive pulmonary disease (COPD), cancer, dementia, or Parkinson's disease. It can be helpful at any stage of illness and can be initiated soon after a person is diagnosed.
Our Palliative Care team works with you to serve as an extra layer of support for your patient. Our teams are led by board-certified doctors who specialize in caring for patients with a complex condition or a serious illness.  This kind of care manages symptoms, reduces patient stress and trips to the emergency room, and leads to better outcomes.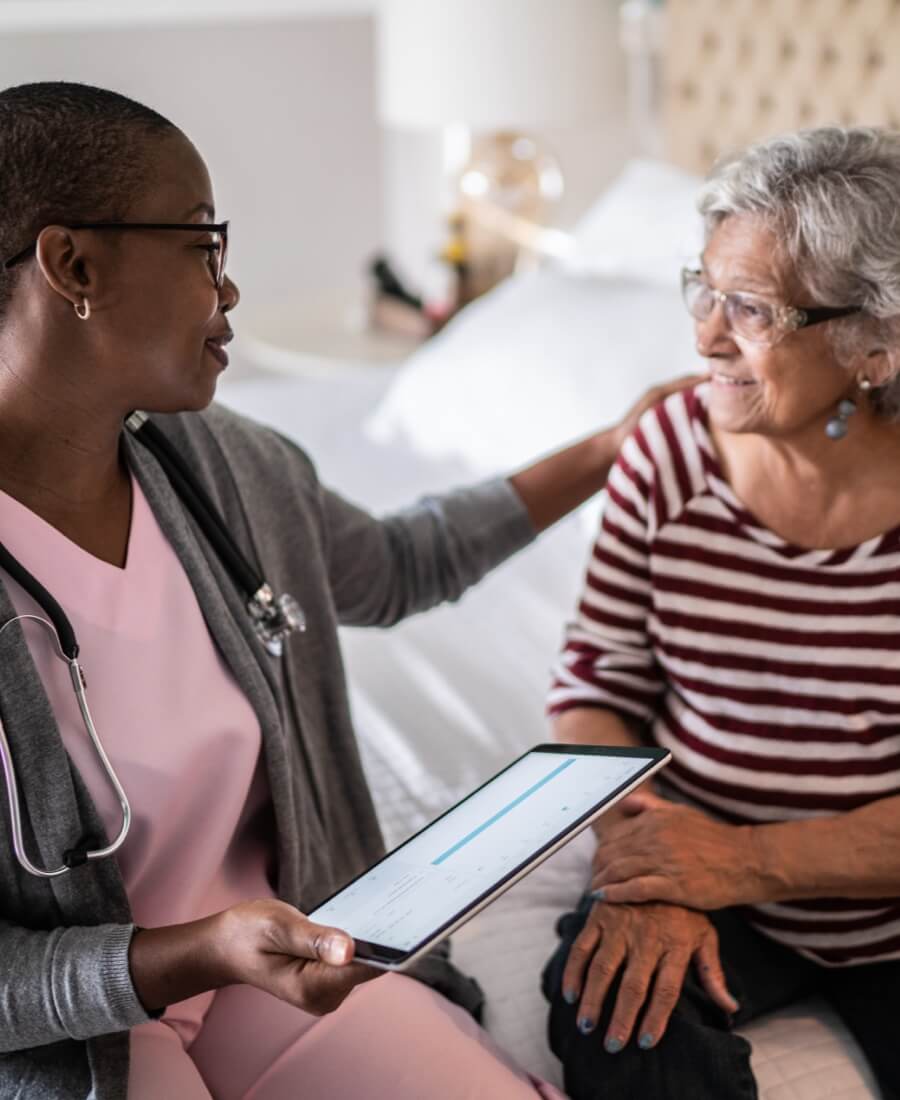 Advanced practice providers, registered nurses, social workers, and other specialists help: 
Address behavioral health and social needs. 

Anticipate and prevent potential health complications. 

Facilitate advance care planning. 

Manage disease symptoms and adverse effects from treatment. 

Procure medical equipment. 
We provide care in person and virtually, and our team is on call 24/7.  Regular check-ins help us monitor a patient's status and keep you up to date.
Palliative Care quick links
Refer a patient
See better outcomes when your patients receive symptom management, behavioral health care, and advanced care planning.
Locations
Explore the areas we serve. We offer telehealth in all 50 states and in-person care in 33 states plus the District of Columbia.
Provider resources
Find additional information, updates, and support.
Healthcare is personal — so are we.
Experience the difference.