Only our name will change
On January 1, 2024, CareMore Health and Aspire Health will become Carelon Health. There isn't anything you need to do, because all that's changing is our name.
Whether you're a CareMore Health patient or an Aspire Health patient, you'll continue to receive the same personalized care, delivered by the same people, exactly as you do now.
When we become Carelon Health, you'll be able to do everything you currently do on the CareMore Health and Aspire Health websites, right here on this website. We're confident you'll find your online experience to be better and easier.

Patient portal 
If you're an Advanced Primary Care patient, log in at CareMore Health like you usually do to access health information, see past and upcoming appointments, and review and refill medications.

Search
Use the search tool to find Carelon Health doctors and care centers in your area. All search results come with complete details to help you make an informed decision. You can also search for dialysis centers, hospitals, skilled nursing facilities, and urgent care locations.

Palliative Care
Our Palliative Care addresses the physical, emotional, nutritional, spiritual, and social needs of a patient living with a serious illness or chronic condition.
If you've received a referral or have received mail or a phone call from us and would like more information, please call our toll-free number: 844-232-0500.

Telehealth
Telehealth, or virtual visits, are available to Advanced Primary Care and Palliative Care patients. Learn more about this convenient option, how it works, and how it lets you receive care from anywhere. 

Health education 
Find helpful articles about wellness and what you can do to manage your whole health. There's information about everything — from how to avoid falls and manage stress, to the benefits of staying active.

Free flu shot 
Get a flu shot every year to drastically reduce your chance of getting the flu and passing it along to others. It's the best protection available. Get your free flu shot at a Carelon Health Care Center, pharmacy, or doctor's office.
Start with Healthy Start
If you're an Advanced Primary Care patient and haven't had a Healthy Start™ assessment, schedule one today. This head-to-toe checkup will create a strong foundation that will allow us to design care around your needs, concerns, and goals.
You'll receive a personalized care plan that will outline how we can help you become healthier and more resilient every day.
A Healthy Start assessment includes:
Full physical exam.

On-site lab testing.

Behavioral health review.

Preventive care screenings.

Balance assessment.

Physical mobility evaluation. 

Medication review and consultation.
Discover for yourself why 94% of patients found their Healthy Start assessment to be a good experience.*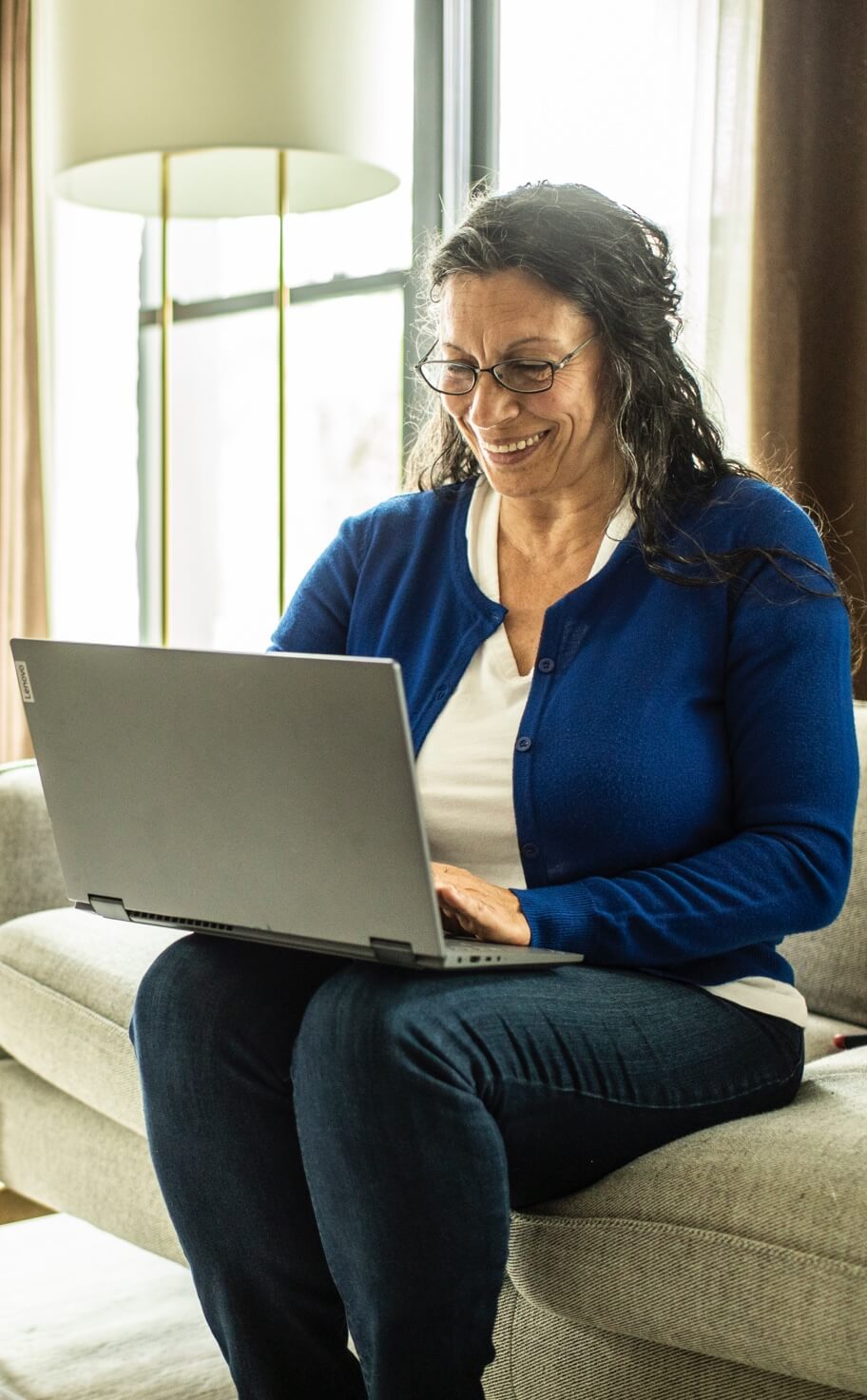 What our patients have to say 
"Every doctor I've seen is very caring. It was a big change. They want to keep checking on you and keep you healthy. Before CareMore I was going downhill, and I know there're a lot of people out there having the same kinds of problems. Hopefully they'll come here because they'll get help. CareMore is healthcare the way it should be." 
—Mary, Advanced Primary Care patient  
"I've been with CareMore for about nine years. They monitor my diabetes. They respond to my calls over a medical issue and take care of it instantaneously. I'm not afraid to go to the doctor anymore. It's just a really satisfying place to be." 
—Steven, Advanced Primary Care patient  
"My quality of life was poor. I couldn't function. I was homebound and mostly bedridden. Finding CareMore was life changing because they really listened to what was going on with me. They helped find the diagnosis and the means to help me improve my life and get back on my feet." 
—Katherine, Advanced Primary Care patient  
"My nurse practitioner made a tremendous difference in my life and in the quality of my life. That means a lot. I'm not treated like a number; I'm treated like a person. When I'm in need, I believe CareMore will always be there for me." 
—Jackie, Advanced Primary Care patient 
"After my cancer diagnosis…the discomforts, the pain, my whole thought process, my memory…it's hard to describe. My nurse practitioner told me to call at any time no matter what it is — no matter how small or how big. And I can only imagine what it would've been like not to have had these guys." 
—Ron, Palliative Care patient 
It is so helpful to be able to call when I need something or have a question. My fear factor drops way down. Your care has kept me out of the hospital. 
—Trudy, Palliative Care patient
"CareMore was a life-changing experience for me, for the good. There're no guarantees if I don't take care of myself, but I'm back to recovery. Every day's a better day." 
—Frank, Advanced Primary Care patient 
"My nurse practitioner was terrific. She did everything and probably kept me out of the hospital a few times. It just changed everything. I felt better. I knew they'd be there. They gave me a magnet to put on my refrigerator and said to call anytime, seven days a week, around the clock. 
—Margaret, Palliative Care patient 
* CareMore Patient Experience Outreach Study 2022.